Uploading to projects is very simple and will allow you to upload to any project or folder quickly.
See step by step instructions on how to Upload to Projects below:
Go to the project you would like to upload files to.
Create a folder or select the folder you would like to upload to.
Select the 'Upload' button in the top right corner. 
Add the files when prompted.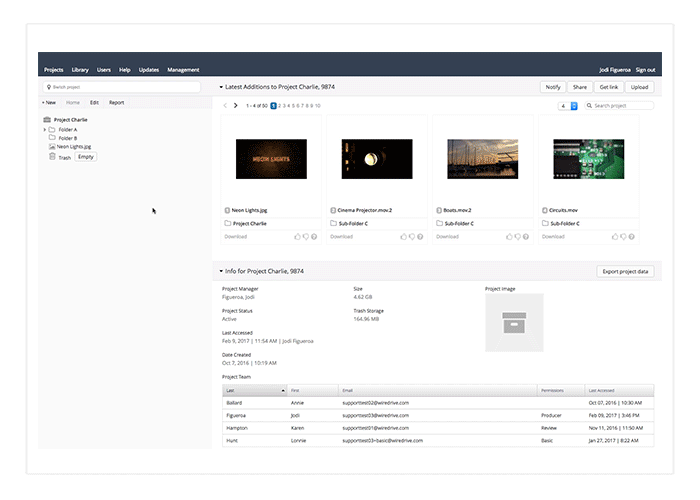 Folder Uploads in Chrome
Chome permits the extended functionality of uploading folder trees to dynamically create fully-populated projects in Wiredrive. The only limitations are that the folder tree must be no more than 5 levels deep, and that no file within the folder can exceed 30 GB. 

To upload a folder tree, simply drag-and-drop it from your desktop to the upload window. This will recreate the structure of the folder tree within Wiredrive Projects, and upload all assets accordingly.

Important info:
Wiredrive automatically generates thumbnail images for the files you upload. You might experience a slight delay between the time files are uploaded and when the thumbnail images appear.  You can create custom thumbnails for files if you wish.
File names must have an extension.
Video and audio files must have 2 channels of audio. Any audio channels beyond the second will be discarded.